by Deborah Harkness
Rating: 4/5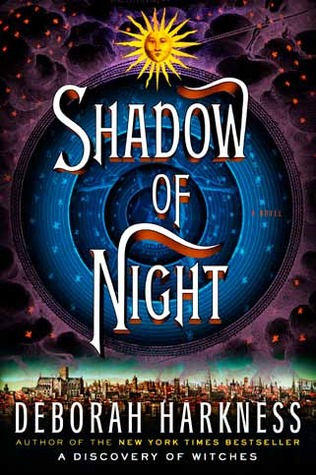 Publisher: Viking Adult
Publication Date: 2011, 2012, 2014


Summary (via Goodreads)

A Discovery of Witches, Shadow of Night, and The Book of Life, now available in a beautiful boxed set

With more than two million copies sold in the United States, the novels of the number one New York Times–bestselling All Souls Trilogy have landed on all the major bestseller lists, garnered rave reviews, and spellbound legions of loyal fans. Now all three novels are available in an elegantly designed boxed set that's perfect for fans and newcomers alike.

Review
It's been a while since I have had a chance to post any reviews of books so may I start by sending my apologies to any authors/publishers that have been kept waiting.

I read this trilogy one after the other, finding myself completely drawn into the world that Deborah Harkness has created. the story follows the dramatic and challenging love story of Diana and Matthew as they rise up to the constant battles that are thrown their way in their magical world which includes witches, vampires, time travel and fighting.

I think the way that Harkness has put the fictional world together within our own has a very unique feel to it somewhere between Harry Potter and The Mortal Instruments (if these had been aimed at adults that is!). She is clever with humour and the historical elements throughout the three books. Being a history nut, I particularly enjoyed her time spinning fun in Book Two (Shadow of Night).

I think of the three books, Book One (A Discovery of Witches) was my favourite just for the interesting and gradual unfolding of not only the main characters, but the love that grows between Diana and Matthew that borders on obsession. Harkness has created believable characters who, despite the magical elements within the stories, the reader can relate to at times, which is one of the main reasons I believe the books are so addictive and successful.

I would recommend this trilogy to any lover of witch folklore and vampire-romance crossovers.

I only wish Harkness would write another book to continue the story of Diana and Matthew as I found myself yearning for more by the time I came to the end of the books.